Ready to Change Your Life?
Pull up a chair. It's time to get your hair back.
Scroll down to find out how.
A Video is Worth a Million Words
That's why we have over 200 hair transplant videos.
See for yourself. You won't get this result anywhere else.*
---
Hair Transplant
Industry Exposed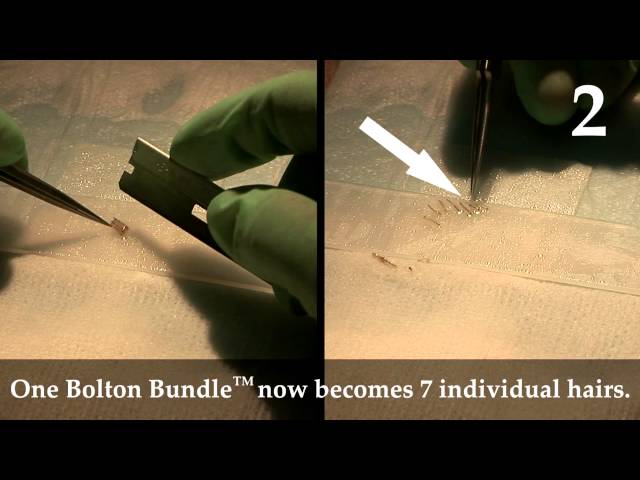 Did you know that hair transplant doctors are keeping an important secret from you? Watch this video to find out how you can get more hair in less surgeries for less money.
Ryan's Hair Transplant
Timeline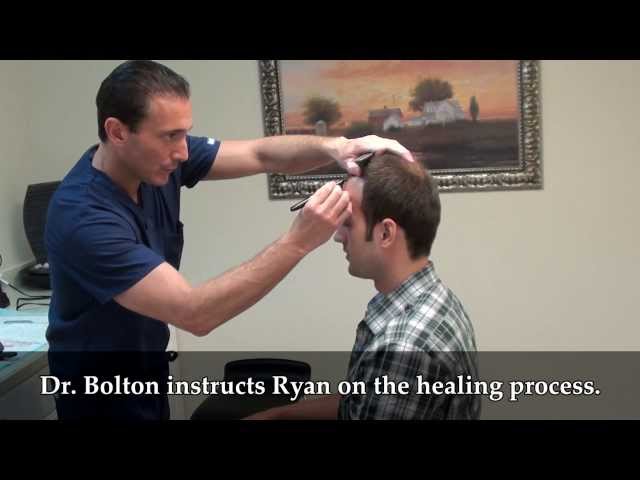 See this remarkable video that documents a hair transplant starting during the first consultation up to a year after the procedure.
The Tale of
Two Brothers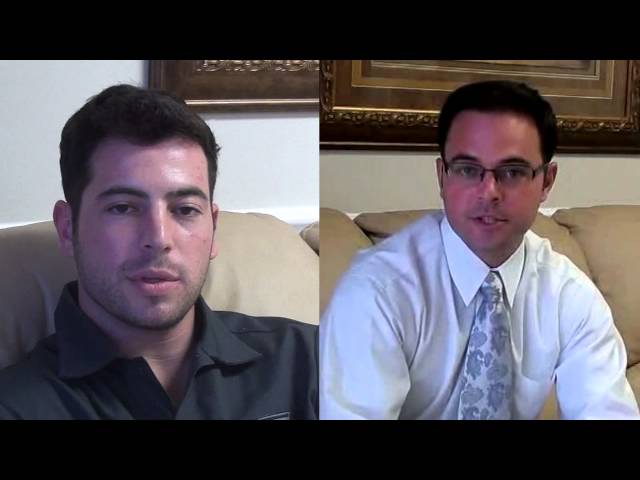 Watch how Josh got a botched job at another clinic. Dr. Bolton corrected his bad procedure. After that, Josh's brother Joey decided to get his hair restored too!
---
See More Videos
"Dear potential or existing patient, please note that there are variances with everybody. Results are based on you. In most cases final results will not be seen until 12-18 months following the date of your procedure. For example, if you see an example of early results at 4 months here on our website that does not mean you will have the same outcome. Remember everybody is different. I look forward to meeting you in person." ~ Dr. Brett Bolton
What's Our Secret? Keep Scrolling.
This Hair Transplant is a Game Changer
"If it looks completely natural, and boosts density by two to three times, why wouldn't I use ALL my options to give patients the best possible result? ~ Dr. Brett Bolton"
Hair Transplant Pioneer, Dr Brett Bolton
Dr. Brett Bolton began his formal education at Michigan State University and then earned his doctorate at Des Moines University. A bit of fate and a family vacation to South Florida as a young boy inspired him to choose Palmetto General Hospital in sunny Hialeah, Florida as the location of his postgraduate training.
It was 1997 when he began his hair transplant career in Nashville, Tennessee. Because the art of hair transplantation was still being defined, every doctor seemed to have a different methodology. He scrutinized these techniques in order to define his own approach. His desire was simple. He wanted to help people in a significant way to get the best possible life changing results in fewer surgeries at a lower cost. That is when he deviated from main stream hair transplantation and blazed a new trail developing an unparalleled technique called the MaxHarvest hair transplant.
Today he runs two state of the art hair transplant facilities; one in the suburbs of Nashville, Tennessee and the other in the warm beachfront community of Fort Lauderdale, Florida. The devotion and loyalty of his skilled staff is unprecedented and both practices continue to flourish due to referrals from devoted satisfied patients. Although he'd be the last to point it out, Dr. Bolton's continued generosity, humanitarianism and commitment to helping people both medically and practically is noteworthy. He enjoys caring for hair transplant patients here in the United States and around the world.
What's Your Next Step? Keep Scrolling.
More Hair. Less Money. More Natural Results.
It's a No Brainer.
Contact Us Now!