How Does Dr. Bolton Use Follicular Unit Grafts?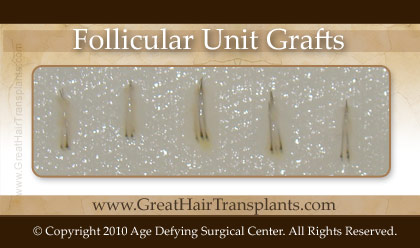 Many if not most hair transplant surgeons embrace the "gold standard" of hair transplantation which adheres to a strict methodology of transplanting micrografts and follicular unit grafts only.
A follicular unit graft is a naturally occuring bundle of hairs that contains 1 to 4 hairs. The use of follicular units in the United States became the standard in the 1990's.
Although follicular unit grafts are an essential part of Dr. Bolton's hair transplantation procedure, he additionally uses multiple follicular unit grafts to double hair density. He artistically combines micrografts, follicular unit grafts, and multiple follicular unit grafts to give patients the best possible results.
Below is an example of how successful a single surgery can be when this combination of grafts are used. This is a burn patient who had significant results in just One Procedure: